Room
Chambre Violette - Double room




La Demeure de Maitre Bonelli : chambre d'hôtes
La Demeure Bonelli, s'entoure d'un majestueux domaine de 880 ha de pleine nature, autrefois ancien hameau Cévenol du 18 ème siècle. Notre demeure d'hôtes honore le nom de l'aigle Bonelli qui survole le domaine. Le patrimoine et la nature s'unissent pour créer un lieu intemporel.
Modern kitchen at your disposal
Fridge-freezer, dishwasher, electric and microwave ovens, induction cooker, kitchen hood, coffee pot, tea kettle, toaster, juicer, dishes
Lounge and dining room to rest
Dining corner : table / chairs
Possibilité de prendre le petit déjeuner tous les matins, de 8h à 10h,
En sus 10€ by people and by day
Relaxing corner : sofa, armchairs, coffee tables, flat screen TV, DVD player, Hi Fi system
Une salle de billard, un baby foot, des salles TV, un espace pour les enfants,
Bedrooms at your disposal
We offer you modern and cozy rooms. They lead you to peace and quiet
The most :
Italian top of the range bedding (interior sprung bed base)
Bed linen (duvet, pillow, cotton sheets and pillowcases) : Soft beds made upon your arrival
Bathroom linen (small and bath towels, cotton bath mat)
Babies bed/sheet and chair
PRICE LIST
95€
Petit déjeuner en sus
10€ BY PEOPLE AND BY DAY
Bedroom
Spacieuses et élégantes toutes nos chambres offrent une ambiance différente où le confort et le charme d'antan se lient à la perfection.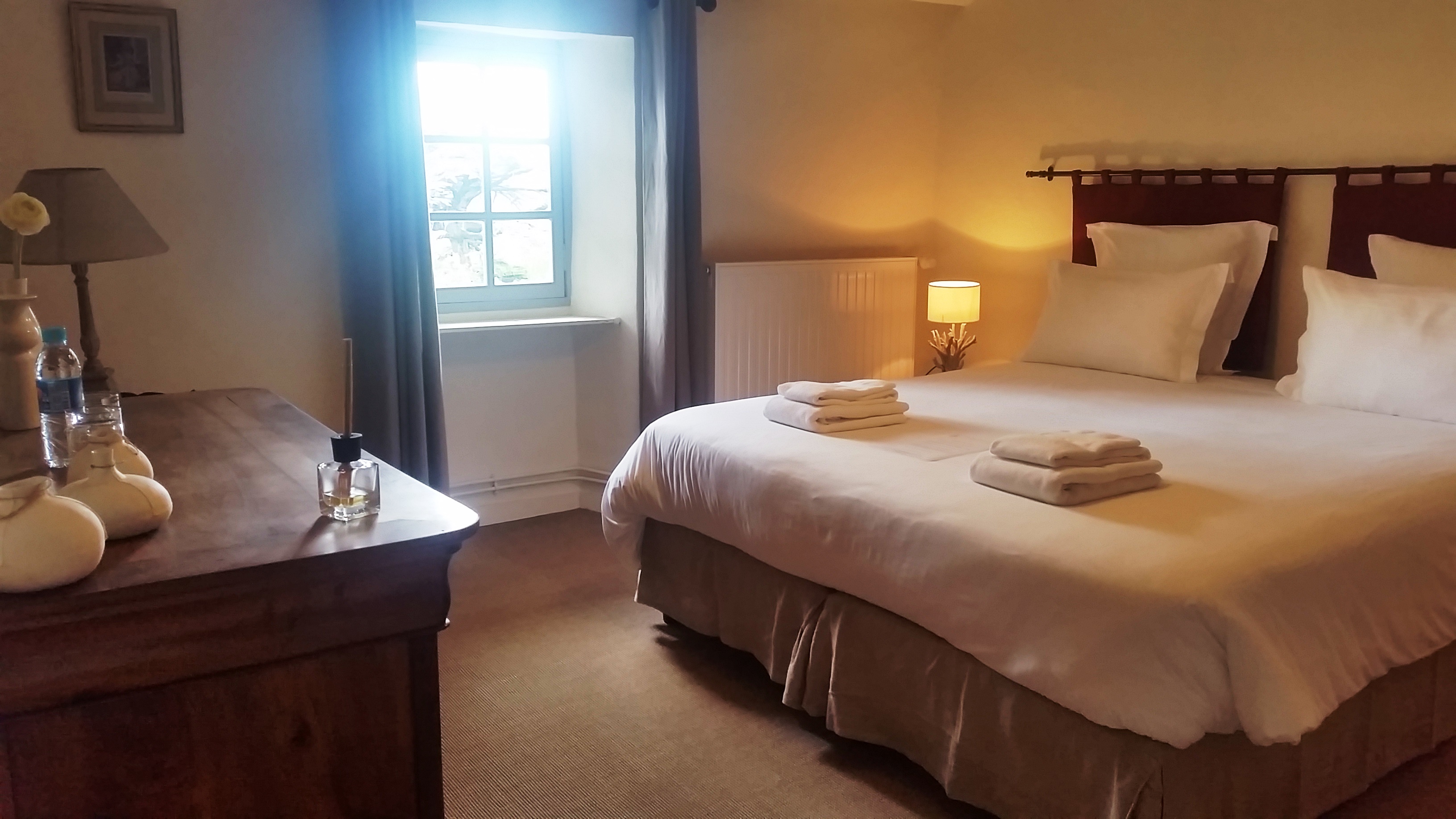 Facilities :
Inside



Ourside







Free of charge for your comfort :
Shower rooms / private toilet in each room : washbasin, shower stall, hair dryer
Italian top of the range bedding (interior sprung bed base)
Bed linen (duvet, pillow, cotton sheets and pillowcases) : Soft beds made upon your arrival
Bathroom linen (small and bath towels, cotton bath mat)
Babies bed/sheet and chair