Gites / Rooms
Set in the heart of the Cévennes hills:
see our charming guest rooms and our top-quality gites
The Domaine de Ceyrac, an ancient 18th century hamlet, was totally refurbished between 2008 and 2013. It has an old farm building where we now have 9 unique gites, boasting design furniture and equipment, giving the building an extra bit of charm. The 880-hectare property also boasts 7 guest rooms decorated in a mix of old stones and contemporary clean lines. For a romantic weekend, a family outing to explore the Cévennes, a weekend in the country, or privatising the property for an unforgettable wedding, there are plenty of reasons for coming to see us in one of our guest rooms or gites. We guarantee a peaceful, friendly atmosphere where joy and contentment are the watchwords during your stay at the Domaine de Ceyrac.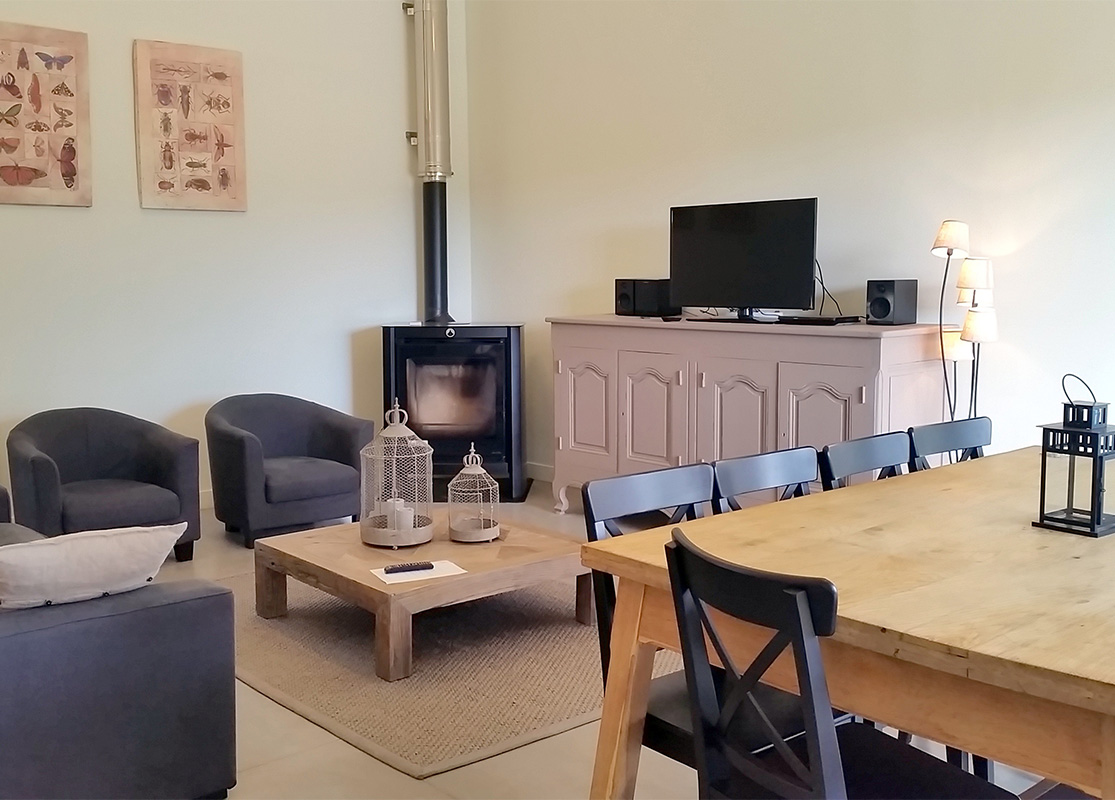 Get away from it all in a modern, cosy gite in preserved natural surroundings.
Like our delightful guest rooms, our gites are designed for your well-being and peace of mind. In an authentic setting, the modern gites are designed with top-notch equipment to give you 'home from home' comfort: a large modern living room, a fully equipped, state-of-the-art kitchen, modern bathroom with large walk-in shower, a private outdoor area including a plancha, and of course magnificent views of the surrounding landscape.
For a holiday in the Cévennes, the property has 9 gites for rent, in addition to its 7 guest rooms, that can sleep up to 48 people. To show our commitment to preserving the Cévennes biodiversity, we have named our cosy gites after the wild bird that live on the property. Some of the gites are in the hamlet and its environs.
Others are slightly more isolated in their natural setting, but only a short walk away. The various equipment and amenities have been specially designed for people with disabilities or mobility issues..
In all the delightful guest rooms or the authentic gites, each room has been tastefully renovated, blending the rural style of yesteryear with contemporary fixtures and fittings to create a cosy atmosphere for our guests, no matter what the season. The team is always ready to help, so you can relax and completely recharge your batteries.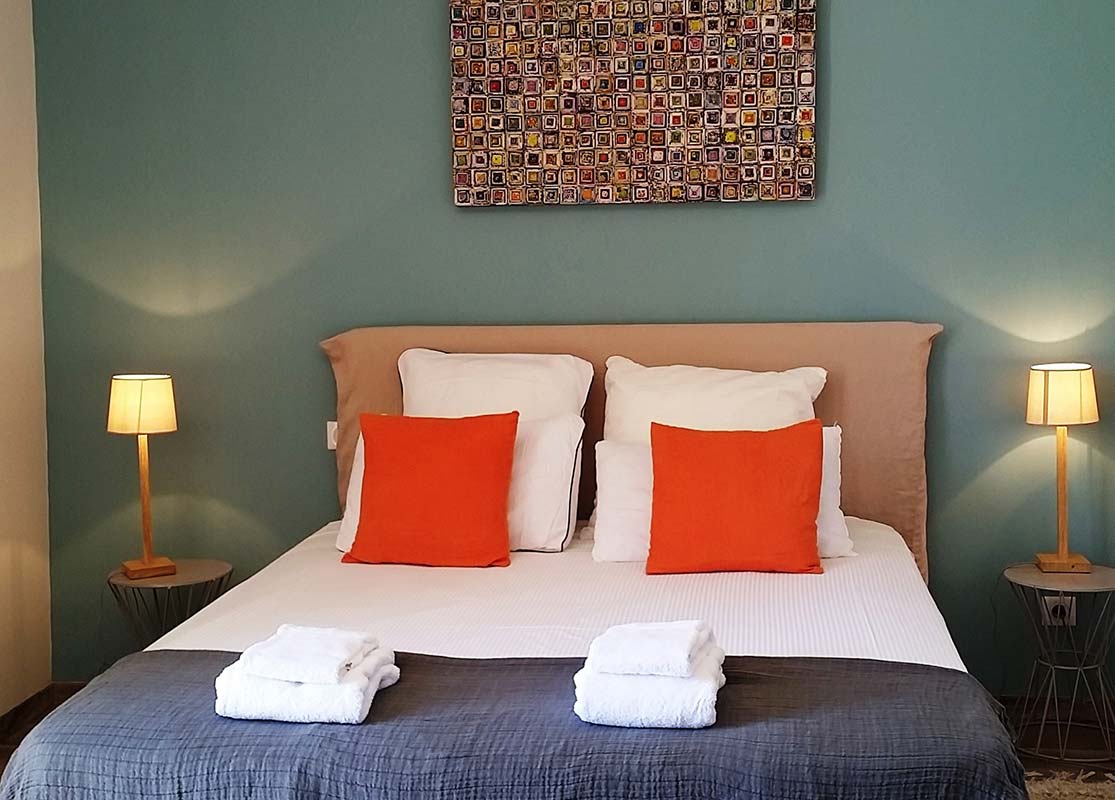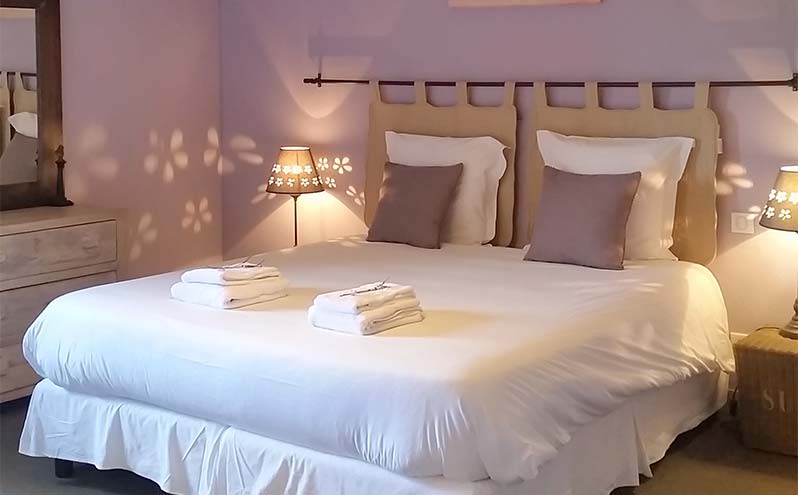 Comfort for the well-being

of our guests
Whether you book a guest room or a gite, you have access to all the top-quality amenities and services in a magnificent natural setting:
Tennis court
Gym
Hammam
Billiard table
Play area
Walking/hiking paths or trails
Swimming pools
You can also of course simply enjoy the bliss of being far from the madding crowd, just admiring the fauna and magnificent flora of our 880 hectare property. Or you can observe different kinds of landscape, from the dry garrigues to granite plains from one of the nearby hiking trails.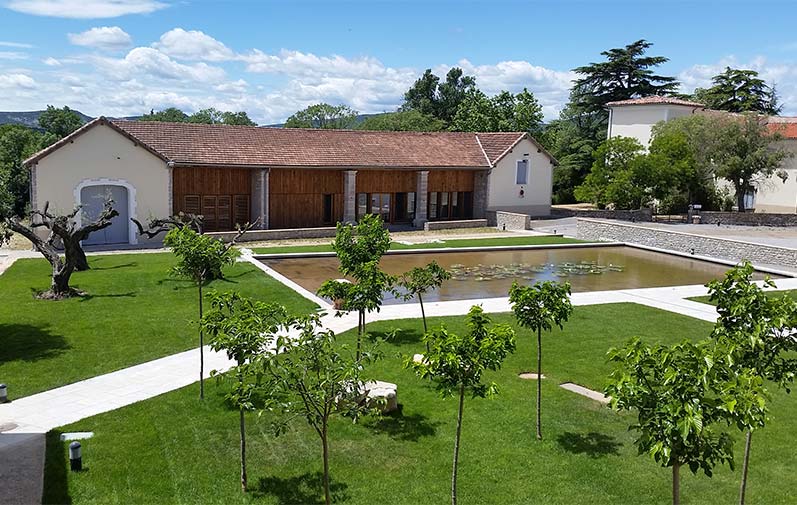 Privatising the whole property

with its gites and guest rooms
For a wedding, christening, seminar or team-building activity, for a weekend or even for several days, you can privatise all the gites and guest rooms to accommodate up to 62 people. Plenty of sleeping or seating capacity that makes the difference.
Whether with family or friends, or even for a business weekend, you can take advantage of the whole property and its 880 hectares of land with access to all the different areas. You can thus think big while enjoying a friendly, home-from-home atmosphere.
"Take advantage of our immense property and its 880 hectares of land"