Events
Let us help you organise your wedding at the Domaine de Ceyrac
Congratulations to the love-birds who have said I do! Now it's time to start all the preparations, so the organisation is easy and peaceful. The first step in preparing for the big day is to find the venue to host family and friends. The Domaine de Ceyrac will help you in your preparations. Just choose your date, and we can offer you an 18th century hamlet in the Cévennes, with indoor seating capacity for 110 people, plus 300 more outside in the central courtyard.
This magnificently imposing property elegantly combines ultra-modern touches without taking anything away from the old walls of the building. Organising a wedding means imagining an atmosphere, a style, and creating a day to remember. Our staff is on hand to advise and assist you so that all your wishes come true. Whether you prefer a country atmosphere, a private non-religious ceremony or a chic and extravagant champagne reception, we can make all combinations possible. Just give us an idea, and we'll help you set it all in place.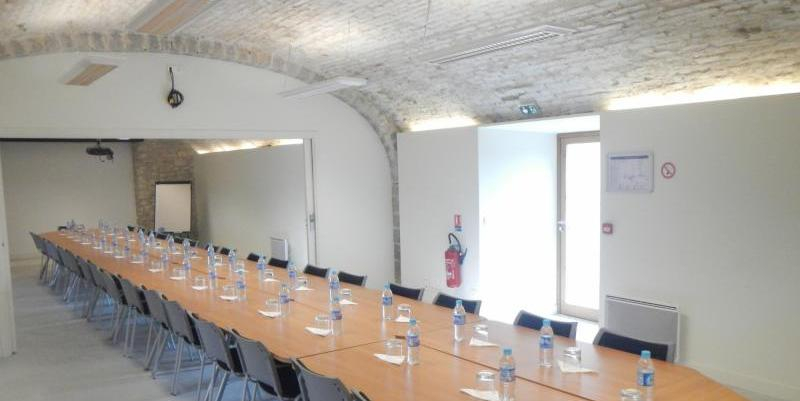 ROOM 1: CONFERENCE
Seating capacity: 40 to 90
Location: ground floor
Total area: 80m2 (or 2 x 40 m2)
Miscellaneous: disabled access, base for video or overhead projector, paperboard, telephone, large car park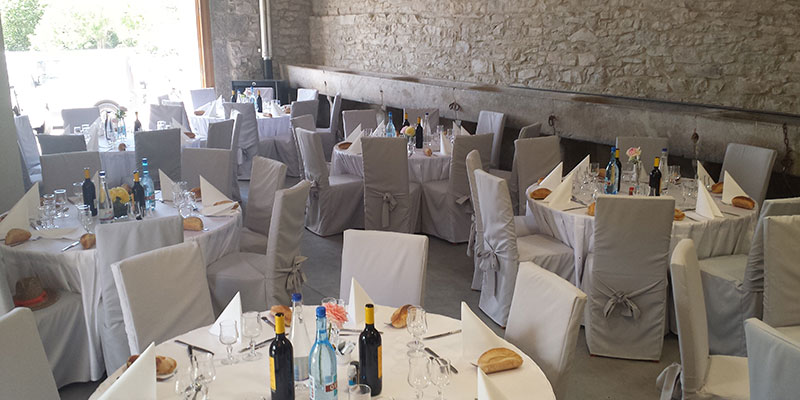 ROOM 2 : The old stables
Seating capacity: 90 (xx people)
Location: ground floor + mezzanine
Total area: 72 m2 ground floor + 45 m2 mezzanine
Miscellaneous: disabled access, large car park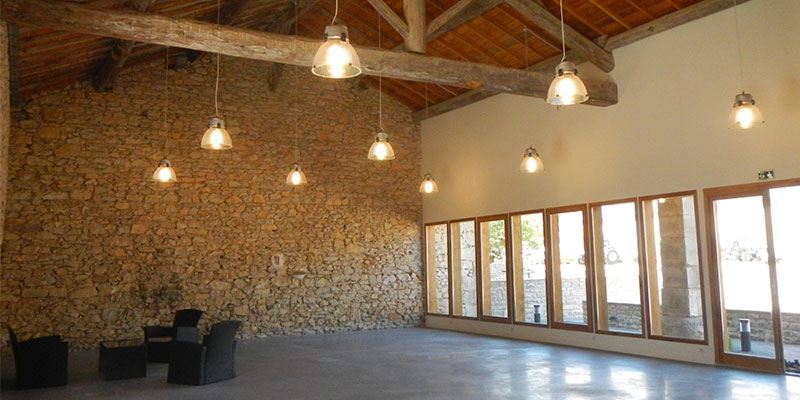 ROOM 3: Les Inséparables
Seating capacity: 110
Location: ground floor
Total area: 135m2
Miscellaneous: disabled access, large car park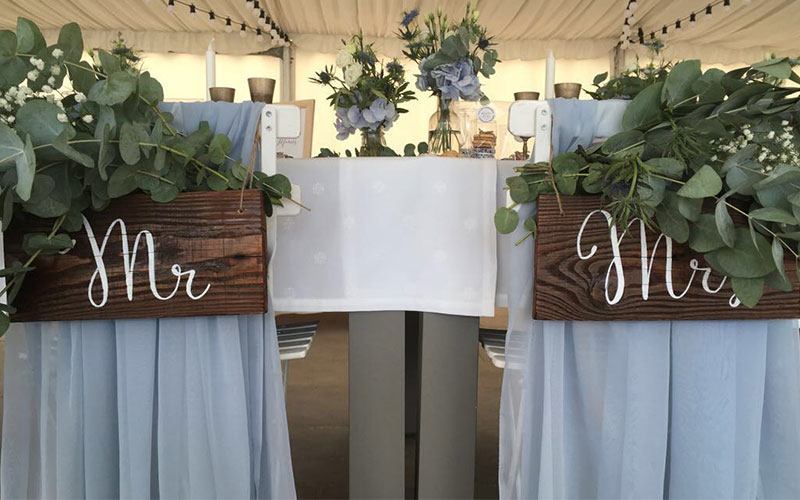 Organise your wedding in an oasis of the Cévennes countryside, midway between Nîmes, Montpellier and Alès.
We can help you organise your wedding in a prestigious, enchanting venue. A unique setting in a rich, preserved natural landscape. Far from the cities, this Cévennes hamlet is hidden away in 880 hectares of green countryside. To get here, the future couple and their guests will take the grand main entrance leading to a place full of magic. The magic starts right away as you drive along the huge 800 metre avenue lined with plane trees. All your emotions will be aroused as you contemplate this unique setting - a view never to be forgotten.
"The magic starts as soon as you enter the property along the longest tree-lined avenue in the region."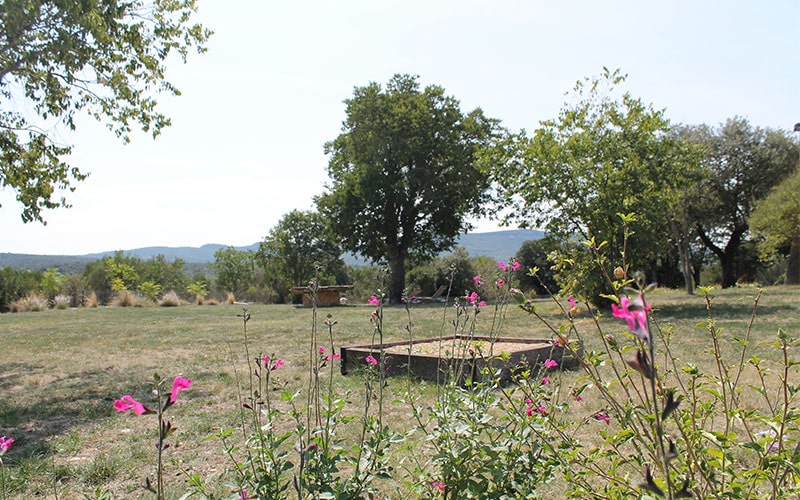 Host a non-religious ceremony in an enchanted garden
The Domaine de Ceyrac has a garden hidden behind the building. It's an enchanting place, and perfect for religious or non-religious ceremonies. A place for romantic spiritual commitment where trees and flowers cover the chairs and other decorations chosen by you. Archway, red carpet, a chic and extravagant or country style. Step off the beaten track to make the most of the countryside on offer. Reach for your handkerchiefs, as your friends and family watch you exchange vows.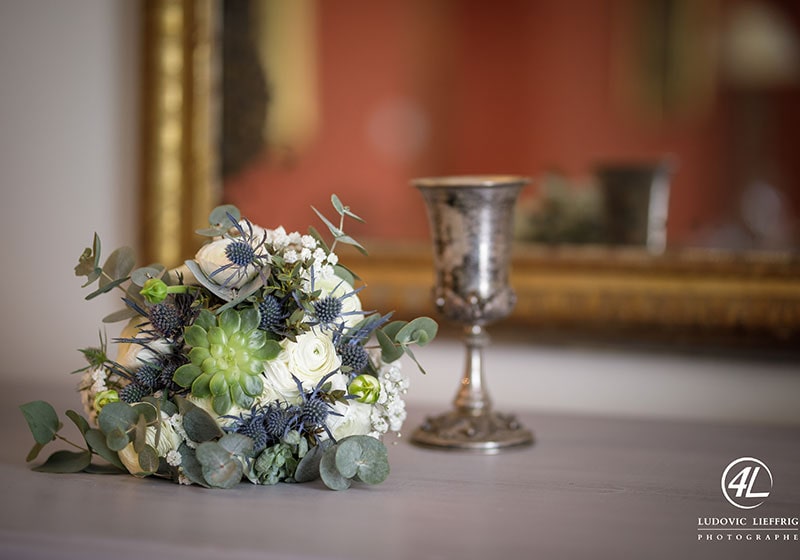 Host your country wedding in the south of France, (west of the Gard department)
Always dreamed of holding a country wedding in a real farm? The Domaine de Ceyrac has a magnificent farm building that can seat 110 guests. Your near and dear will be delighted with the charm of this ancient barn. Its extremely high ceiling decorated with ultra-modern touches guarantees a wow effect! For large receptions, we have the main courtyard, measuring 450 m2. A modular marquee will seat up to 300 guests. This area can also be used for the fun and games, dancing, the wedding cake and other activities. Your imagination is the limit!
To organise the perfect wedding, we have three outdoor areas. As often stated in wedding blogs, these spaces are ideal for cocktails, champagne receptions or the wedding brunch. The first area is in front of the main building, with a magnificent pond that gives a natural charm to your wedding décor. In summer you have the additional benefit of the cicadas. The second area is at the end of the plane tree avenue: 1000 m2 of parkland. Facing the Bonelli Mansion, this area is perfect for an outdoor country wedding. Ancient cedars provide natural shade in this splendid park, affording a naturally refreshing coolness in the height of summer.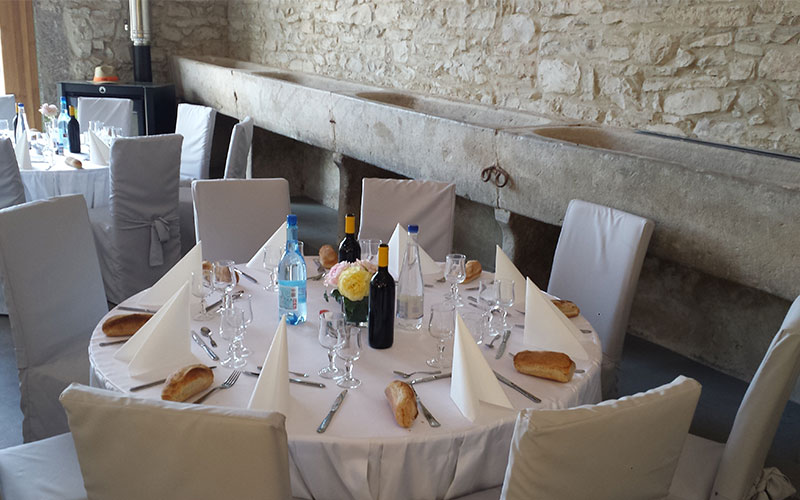 Useful to know :
Rent for the wedding reception room includes:
12 round tables (150cm diameter) and 80 white cottage-style chairs,
12 rectangular tables and 90 black seminar chairs.
NB: we do not impose a particular caterer for your wedding. And we only hold one event at a time, for greater comfort.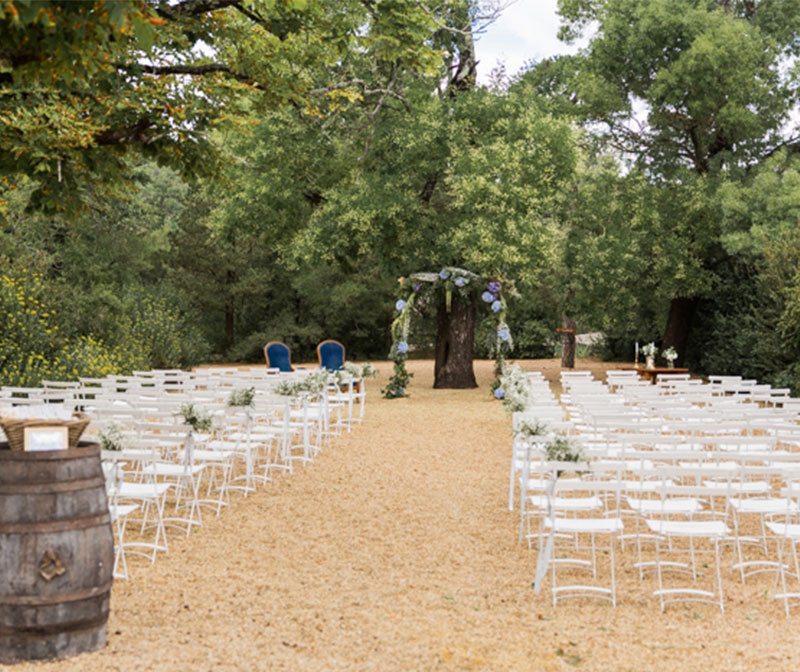 Privatise the property for a weekend and enjoy your wedding uninterrupted
Each wedding is unique and exceptional. Yours even more so. You can privatise our premises to enjoy this magical event to the full. We can sleep up to 62 people. It means that you can prolong the festivities with no worries. Also, you don't need to find another venue for your Sunday lunch. We can provide: guest rooms in the Bonelli Mansion, plus gites in the hamlet. Prestigious sites, fully renovated, in a lovely natural setting for your guests to stay the weekend.
Privatising the property also gives you access to the sublime bridal suite in the Bonelli Mansion. A soothing suite where the future bride can prepare herself away from prying eyes. Wedding dress, hair and makeup all in one place, so she can make her entrance in style and have you all reaching for your handkerchiefs.
And the icing on the (wedding) cake, for an idyllic wedding, what better than to relax with our special amenities. You have access to a private swimming pool and hammam. Offer your guests a haven of peace in the countryside. For the newly-weds, these amenities will give you a foretaste of your honeymoon.
Organise your country wedding in a natural setting like nothing you've ever seen before.
CONTACT THE DOMAINE DE CEYRAC FOR AN ESTIMATE OR JUST FOR MORE INFORMATION